Make your rifle the star of your next adventure.
H15G Pistol Grip
The Hera H15G pistol grip is perfect for the AR15 / AR10 platform. The inner compartment in the bottom of the handle is ideal for storing smaller utensils such as batteries. The HERA H15G pistol grip is available in black, tan and green.
AR15/M4 Handguard
The Hera IRS KEYMOD is easy to install, extremely light and has the elegant Hera design. The IRS KEYMOD is available in lengths of 7", 9", 12", 15" and 16.5".
CC Sport Compensator
The HERA sport compensator has relief holes to reduce barrel climb. This is one of the best compensators on the market.​
HRS Fixed Buttstock
The Hera HRS and HRS light fixed buttstocks are some of the most stable and lightest stocks on the market. The covers can be used as storage or removed for a skeletized look. It requires an A2 buffer tube. Available in black, tan and green.
OUR PICKS FOR RECREATIONALISTS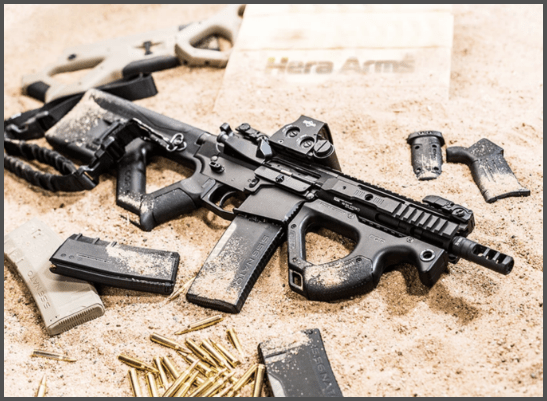 "This stock is awesome for the money!  Once it's all bolted down it's ROCK SOLID! 10/10, would buy again."
ROCCO (VERIFIED BUYER)